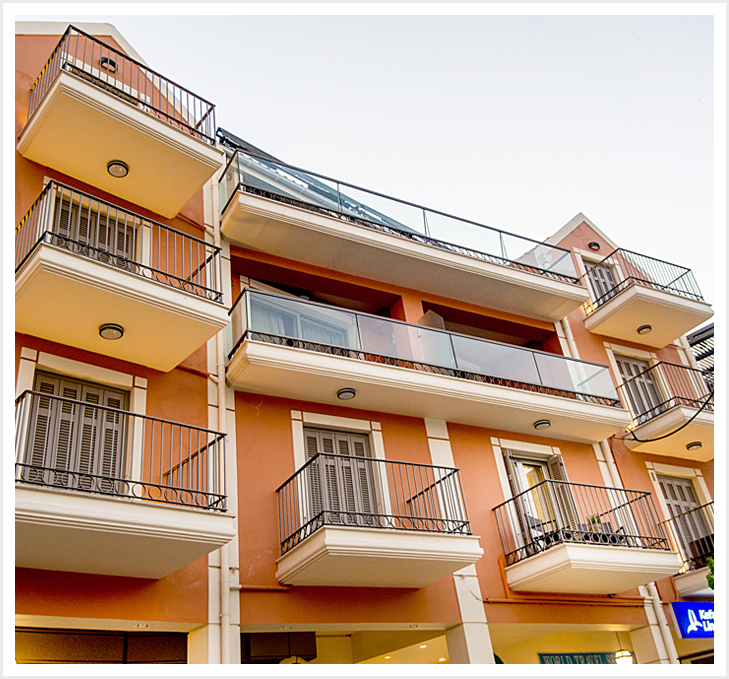 A&B Minimal Suite
Accommodation For Rent in Argostoli, Kefalonia

In the beautiful Argostoli and more specifically in the center of the area, you will find our rental minimal suite "A&B Minimal Suite" which is the ideal choice for a pleasant and comfortable stay during your vacation in our Island.
It is a brand new minimal luxurious suite, constructed in April 2020, fully equipped with all modern facilities, with luxurious design and features for ultimate comfort and relaxation.
---
THE MINIMAL SUITE

It is located in the center of Argostoli. The suite is set at the coastal avenue of the town, just 15 m from the coastal promenade area «Goulostrorto» and the sea, with a stunning panoramic view to the sea and the verdant mountains, 50 m from the main commercial pedestrian walkway of Argostoli («Lithostroto»), 60 m from the town's central square and in 1 minute walking distance from the city's shops, the Theather "Kefalos", the Archaeological Museum, the Museum of Kefalonian History and the best restaurants and coffee shops - bars of Argostoli.
The unique and beautiful environment, as well as our facilities, ensure you a high standard accommodation and are the best guarantee for a quiet and unforgettable vacation.
Comfort, quality of accommodation and the provision of services that will satisfy even the most demanding visitor are just some of the elements that characterize us and are a guarantee for a unique stay in Argostoli.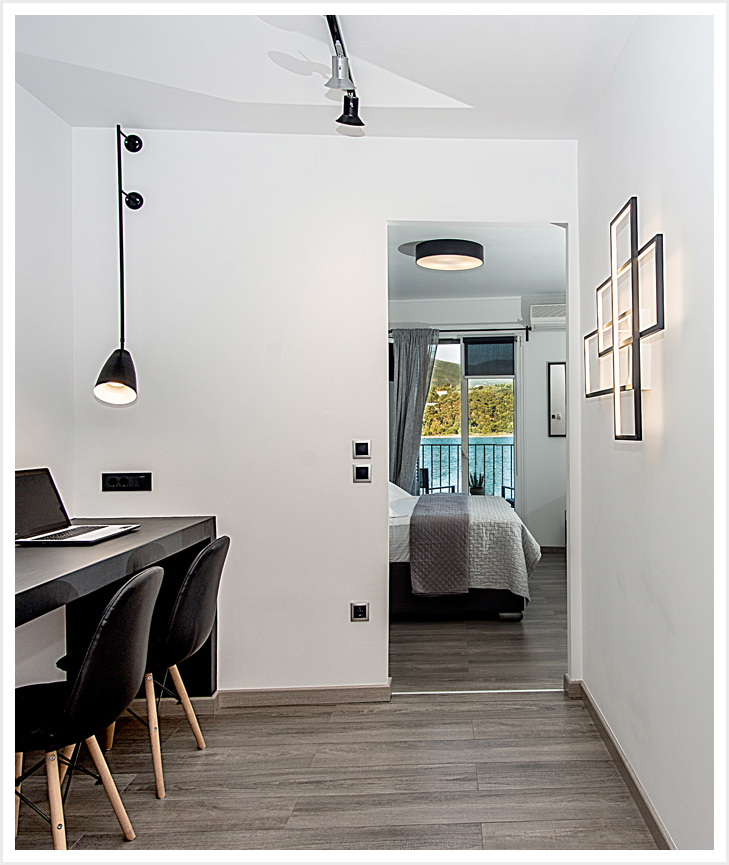 ---
The A & B Minimal Suite Μanagement keeps a Registry Book for Covid-19 incidents and adheres to all Covid-19 Regulations (Health and Safety Protocols) according to No 6632/2021 Ministerial Decision