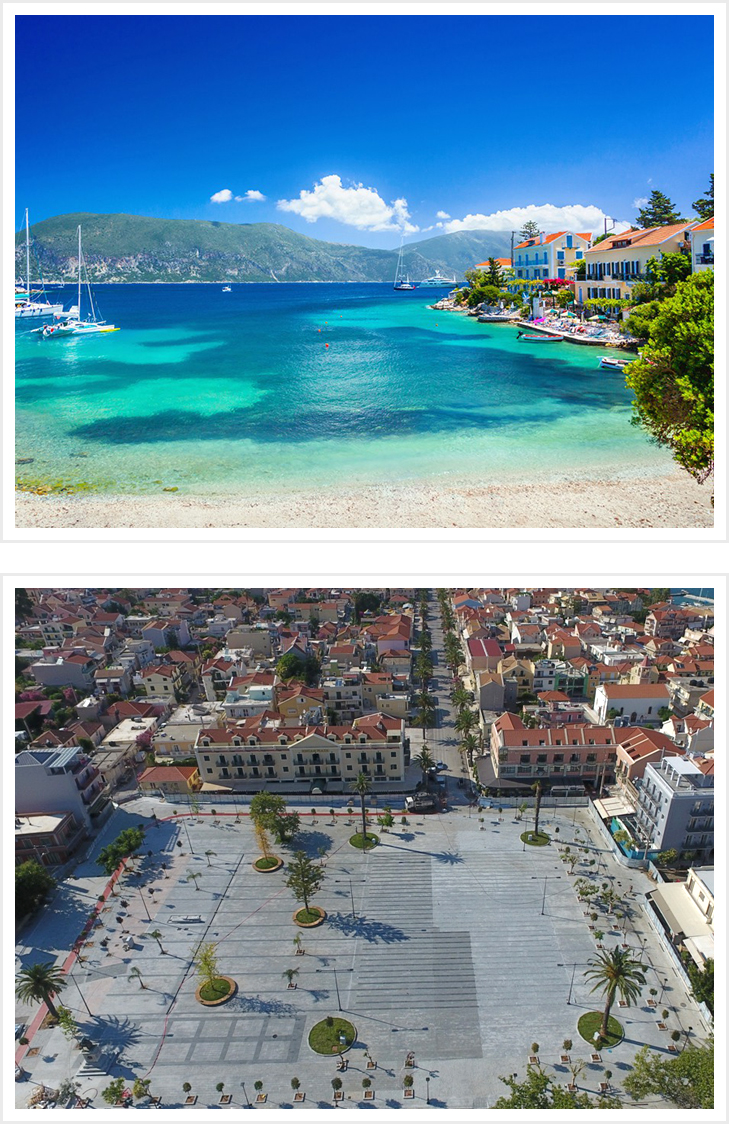 OUR AREA
A&B Minimal Suites | Accommodation For Rent in Argostoli, Kefalonia

Dreaming of exotic escapes in sparking blue waters meeting fine golden sand, surrounded by lush vegetation? Dreaming of nestling on the top of a green mountain and letting your eyes lost in velvet blue horizon? Dreaming of time-hopping from one era to another? Why dreaming? Loyal travelers, Kefallonia is in your nature. An island of miracles, where you can find all the above and many more. Either you are nature lovers, cultural travelers, seafarers, honeymooners or just searching for stunning tranquil beaches to cherish the sun, this sun-kissed destination features unique attractions for all and offers them in abundance.

The capital of Kefallonia, Argostoli, stands on the far end of the natural bay surrounded by mountains and verdant forests. The town was rebuilt after the catastrophic earthquake of 1953. It is a picturesque town built on hills surrounding the lagoon of Koutavos and the natural harbor formed there.
---
The modern and cosmopolitan town of Argostoli is quite busy during the summer season, offering a plethora of interesting features and activities. The central square of the town called «Plateia Valianou» («Vallianos Square») is a large, modern and at the same time picturesque square, lined by many restaurants, cafes and bars.

The pedestrian «Lithostroto Street» (Cobbled Street) is the main commercial street of the capital, filled with all kinds of shops. There one can admire the beautiful church of Saint Spyridon, the Catholic Church and the interesting clock tower of Campana Square. Around its outskirts are a range of restaurants that cover all tastes and budgets.

Right above the square is some of the town's nicest sights, as the lush Botanical Garden and the «Napier Garden».

Find everything that concerns Kefallonia island on www.visitkefallonia.com.
The above text has been copied from www.visitkefallonia.com